Electric Vehicle Certified Dealership in Corner Brook, NL
We Are Becoming EV Certified & What It Means For You
With technology advancing and new vehicle releases having more electrified components to their powertrains, it's time for our dealership at Parkway Hyundai to take the next step in supporting our clients as they switch to more sustainable options. Our entire dealership will be revamping to accommodate future-friendly vehicles, and as a step towards carbon neutrality, we will be installing vehicle chargers. As we work towards getting our dealership EV Certified, you will notice additions around our location that will benefit EV owners, such as accessible recharging and quicker service times.
Electric Vehicle Model Lineup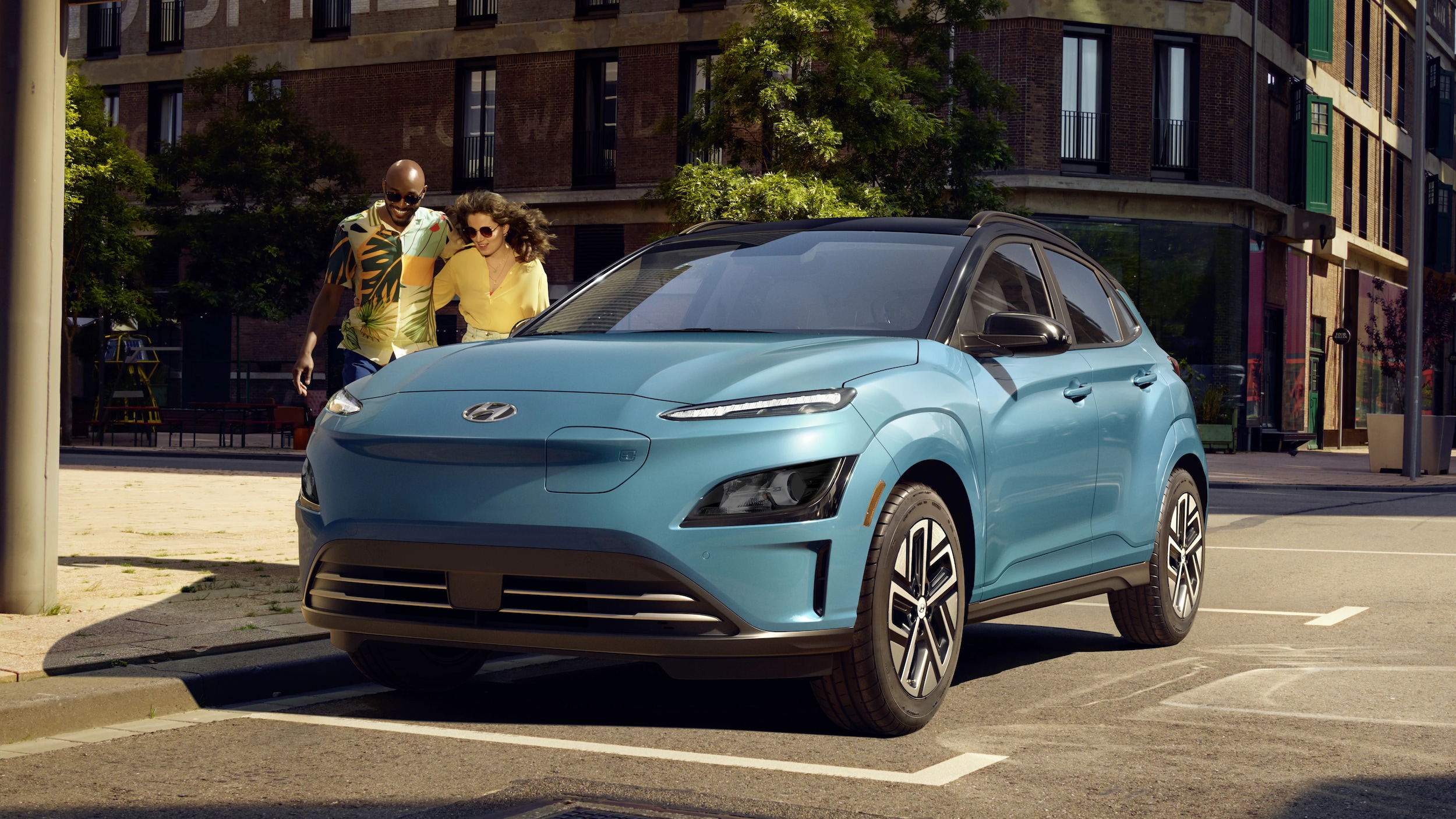 Kona EV
Offering a total electric driving range of 415 kilometres is the Kona EV, an SUV Hyundai model with lots of features to offer. It's available in two trim levels, and they share the same powertrain. The Kona EV's power source is an electric motor that generates 201 horsepower and 290 lb-ft of torque, mating with a single-speed reduction gear to drive the front-wheel-drive drivetrain. You can charge up the Kona EV in around 9 hours and 15 minutes while using the Level 2 charger. However, using a Level 3-50kW charger reduces recharging time to 64 minutes to 80%, while a 100kW version achieves the same results in 47 minutes.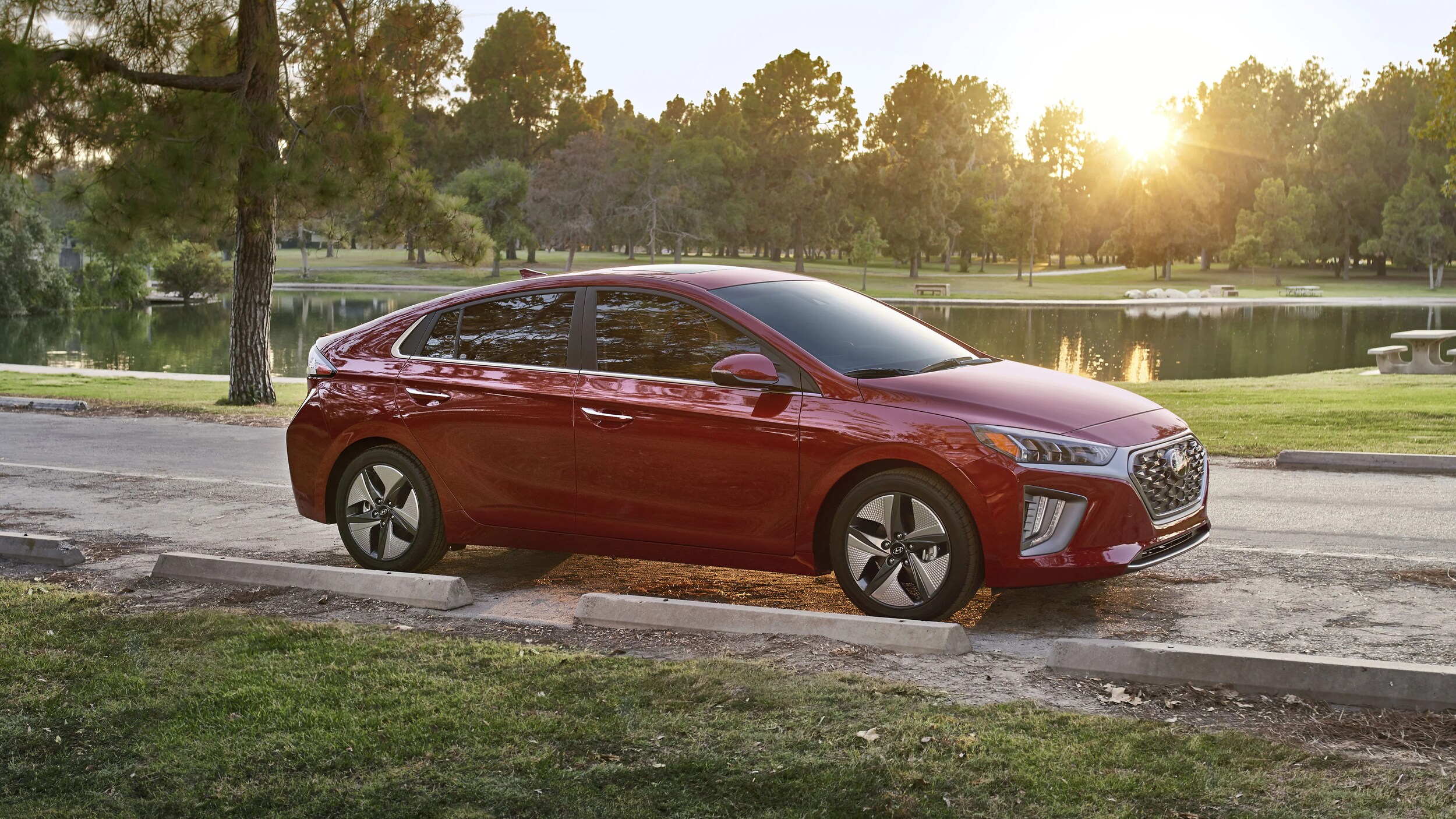 Ioniq EV
The Ioniq EV is the only fully electric sedan model from the Hyundai lineup, and it offers a driving range of 274 kilometres. It is also available in two trim levels, and they both get the same electric motor with 134 horsepower and 218 lb-ft of torque. A single reduction gear delivers power to the front wheels, and recharging times vary depending on the charger used. Highlights of this model include a combined efficiency rating of 1.8 Le/100 km, 16-inch aluminum wheels, a 10.25 touchscreen with navigation, and a 7-inch LCD instrument panel display.
Electric Vehicle Technology Innovation
As vehicle manufacturers move towards electric vehicles to create sustainable models that reduce emissions, you will find that many technologies accompany these vehicles to make for a better driving experience. Not only is driving an EV good for the future, but it also comes with many benefits for drivers. Significant reasons for switching to EV models are fuel-saving, better safety features, more connected infotainment systems, and more interior room.
Hyundai Electrification Strategy
With the introduction of SEVEN, the new concept of sport utility electric vehicle (SUEV), Hyundai is on track to achieve carbon neutrality by 2045. Leveraging Hyundai's E-GMP platform, the new designs optimize dedicated battery-powered electric vehicles in many ways. The interior styling will benefit from having more room, allowing for furniture like seating, making these new models deliver lounge-like comfort. With more models switching to fully electric powertrain, Hyundai leads the pack with an excellent array of growing products focused on the consumer rather than conforming to industry norms. Also, you can expect new electric model releases to have incredible aerodynamic exterior styling to benefit from energy savings and extending driving range while providing a modern and vibrant appearance.
Contact Us
Make sure to contact us if you have any questions about our dealership's EV models, mission towards EV Certification, or anything that you might help with, and our friendly staff will gladly assist you.
Make an Inquiry
* Indicates a required field