2022 Hyundai Elantra N For Sale in Corner Brook, NL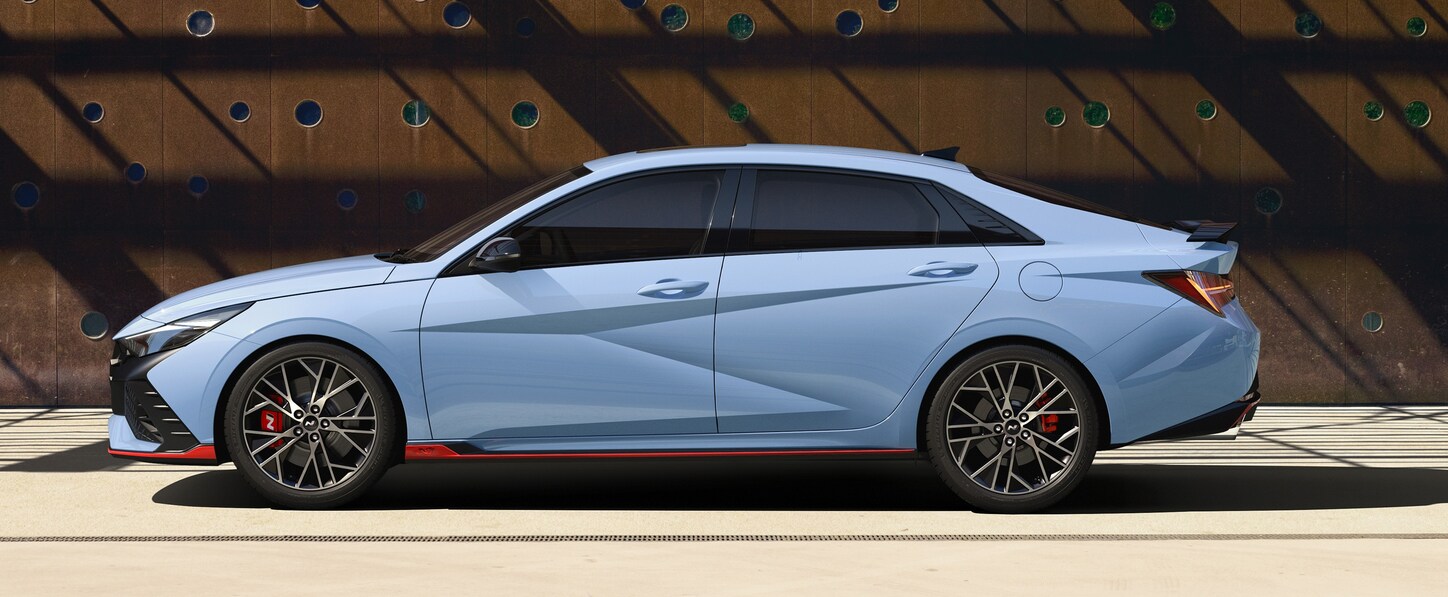 2022 Hyundai Elantra N For Sale in Corner Brook, NL
The Hyundai Elantra N is for the performance-minded, characterized by design and performance-enhancing elements that are centred around the driver. At Parkway Hyundai, we have all-new Hyundai Elantra N inventory just waiting to be experienced.
2022 Hyundai Elantra N: What's New?
The 2022 Elantra N is an all-new model in Hyundai's performance-oriented N lineup. The first-ever 2022 Elantra N has rolled in with quite a roar. Apply for our easy financing to secure the best possible deal for your new 2022 Hyundai Elantra N.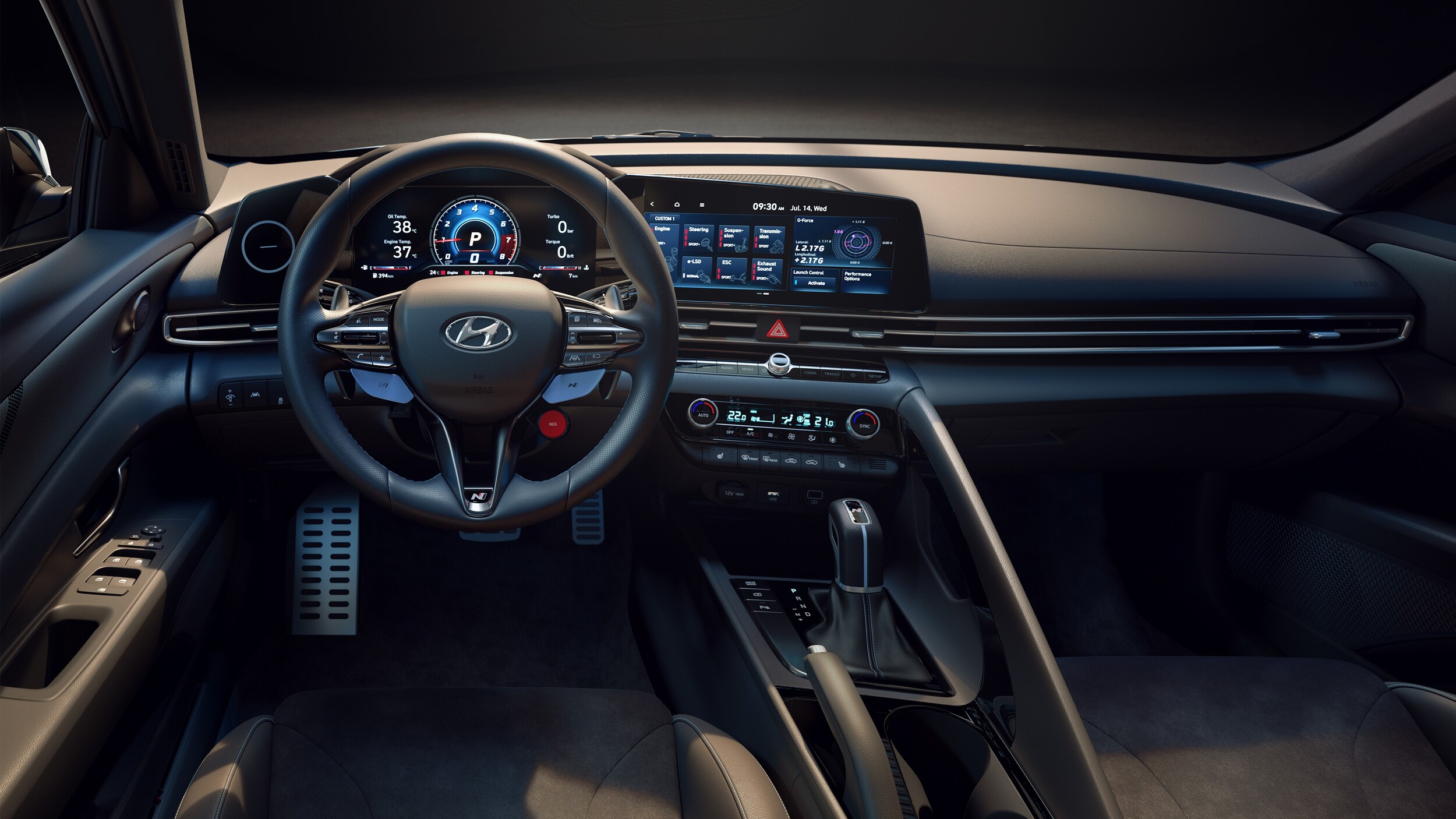 2022 Hyundai Elantra N Interior and Technology
The spacious interior has a sporty ambience and combines luxurious comfort with N-inspired elements like red stitching and brushed aluminum pedals. The cockpit-inspired cabin has sports seats with aggressive bolsters that complement the identity of the vehicle and support you through dramatic cornering. The rear seat passenger space is generous, and the trunk is spacious enough for daily errands. An available sunroof transforms the interior of this compact vehicle into a bright and roomy sporty ride. Stay connected no matter where you go. Modern tech features keep the interior seamlessly connected. An all-digital dashboard includes a 10.3-inch digital gauge cluster display and a 10.3-inch infotainment display with Apple CarPlay, Android Auto, in-dash navigation, and a Wi-Fi hotspot.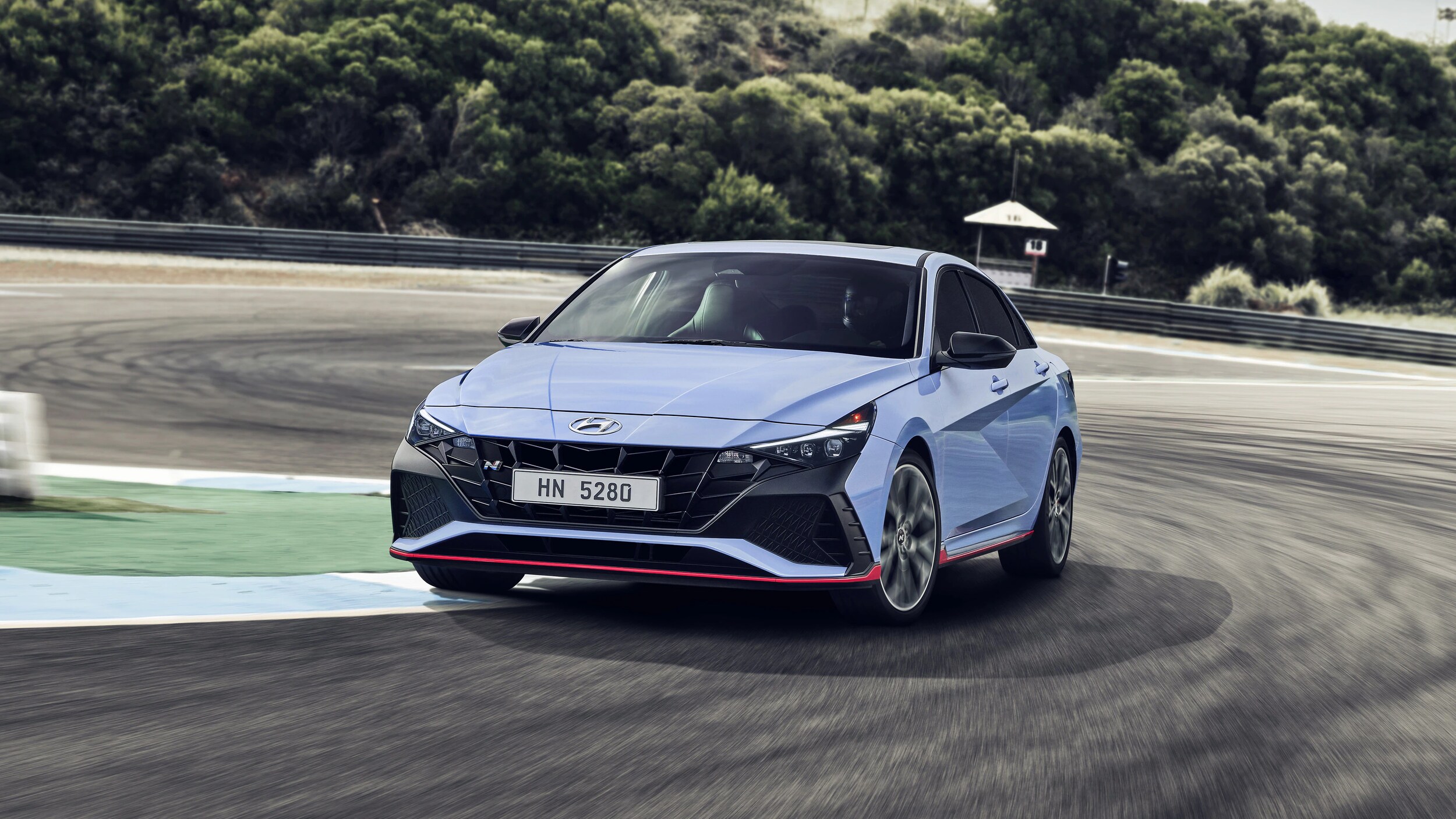 2022 Hyundai Elantra N Exterior
Aerodynamic engineering shines through the exterior for ultimate performance and sportiness in every detail. The 2022 Elantra N has a long hood along with a low centre of gravity. An assertive black grille is at the forefront of the 2022 Elantra N, allowing this sports vehicle to command presence even at a standstill. Red accents and trims, along with N badges, are sprinkled around the body of the 2022 Elantra N, highlighting its capability from every angle.
2022 Hyundai Elantra N Performance
The 2022 Hyundai Elantra N performance is something to be admired. Instead of the standard 147 horsepower 2.0-liter four-cylinder engine on the regular Elantra, the performance-minded 2022 Elantra N has a turbocharged 2.0-litre four-cylinder engine with 276 horsepower and 278 lb-ft of torque that will keep you firmly planted to the back of your seat. Choose from either a six-speed manual transmission or an eight-speed automatic transmission, both incredibly thrilling. With all this power, the 2022 Elantra N doesn't compromise on fuel economy with ratings as low as 7.5 L/100 km. The 2022 Hyundai Elantra N engine and fuel economy combine to make this a worthy vehicle with inspiring performance.
Experience The Performance Firsthand
There's one thing about the 2022 Hyundai Elantra N you can't experience by reading about it: how it sounds. With customizable exhaust sounds, the 2022 Hyundai Elantra N roars power with every gear shift. Contact us to test drive the 2022 Hyundai Elantra N in Corner Brook, NL, and experience the sporty performance in person.
Parkway Hyundai

1 Hemlock Road
Corner Brook, NL A2H 6C3