Pre-Owned Vehicles in Corner Brook, NL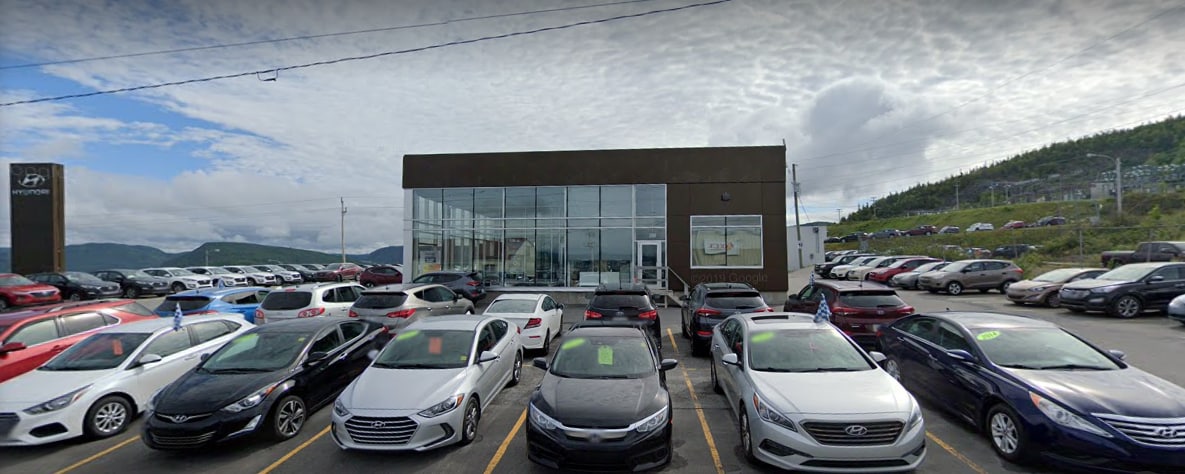 Best Used Cars to Buy at Parkway Hyundai in Corner Brook, NL
If you're based in or around Corner Brook, NL and looking for a reliable used car, Parkway Hyundai can help you find the vehicle that suits your needs and tastes without breaking your bank. Whether you prefer a hatchback, sedan, or SUV, our dealership offers plenty of compelling and affordable choices for most every driver there is. Read on for further details about the best and most reliable used cars in the area and feel free to contact us for more information on any model of your choosing.
Used Cars for Sale Near Me
At Parkway Hyundai, we offer far more than a star-studded new inventory. In addition to the latest and greatest in modern automation, our ever-changing fleet includes numerous used models from a variety of automakers, from Toyota to Mazda to Jeep - among others. If you're after a motor with a proven durability record that you can call yours for the long haul or a late-model vehicle with plenty of modern amenities, our varied used inventory has you covered. Visit Parkway Hyundai today to get better acquainted with our fleet.
Bring us Your Trade-In
Trading in your current vehicle is a great way to lighten the financial load of your next purchase, and we'll be happy to take it off your hands while we aid you in your search for a quality used car. If you'd like an idea of how much your car is worth before making your way to our dealer, you can value your trade in just a few short steps with our online appraisal tool. All you need to do to obtain an estimate is provide a handful of your vehicle's particulars, after which you'll be free to bring it to our dealership and complete the trade-in process. For more information on how you can work your trade-in into your deal for one of our used cars, get in touch with us at Parkway Hyundai today.